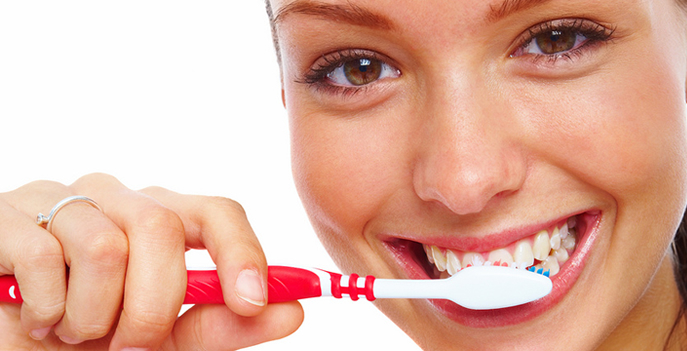 With the changes that come with COVID-19, it's easy to get out of your day to day routine. During quarantine, people should take care of their mental health, physical health, boost their immune system, and practice habits that promote good dental hygiene. Here are a few helpful tips to remember while under quarantine.
Self- quarantine keeps you safe inside the four walls of the house, but what is more important is what can we do while stuck indoors? Well, it is the only time where we can look after our health and hygiene that we lag in our busy routine.
Although we take good care of our body health, how about our dental health? Brushing, Flossing, and rinsing is what we think will help our dental health. But it is not only to that extent. There is more than this that we can do to maintain our oral hygiene.
Start focusing on the way you brush and floss your teeth. Contribute more time in brushing and flossing. Here, are some tips, you can focus more and change the way of brushing and flossing your teeth every day
Brushing
Start brushing your teeth gently in a circular motion then go to all sides of the teeth and brush the teeth for a few minutes. Try using a soft bristle brush as it won't cause any harm to the teeth.
Use small circular motions and short back-and-forth strokes.
Start brushing your gum line carefully and gently.
Make sure that you don't forget to brush your tongue. Do it carefully and gently. It will help you to keep your mouth clean.
Cleaning of the teeth with a floss is necessary. Careful flossing removes plaque and leftover food that a toothbrush can't reach.
Rinse your mouth properly and precisely after you floss.
Flossing
Break off about 18 inches of floss and twist it around the middle fingers of each hand. Hold the floss very tightly between your thumbs and forefingers.
Place the floss between your teeth in a very gentle rubbing motion.
When the floss reaches the gum line, curve it into a C shape against one tooth. Gently scrub it into the space between the gum and the tooth.
Afterward, bring the floss back toward the teeth, moving the floss up or down, conforming the floss to the shape of the tooth.
Hold the floss tightly against the tooth. Gently rub the side of the tooth, moving the floss away from the gum with up-and-down motions.
Repeat this method on the rest of your teeth every day.
In other medical conditions with people who have arthritis or other conditions, indicating limits of the hand motion may find it hard to hold and use a toothbrush. So for them, there are some helpful tips :
Make use of an electric or battery-operated toothbrush.
Slide a bicycle grip or foam tube over the handle of the toothbrush.
Buy a toothbrush that has a larger handle.
Attach the toothbrush handle to your hand with a wide elastic band.
Even after following all the given remedies at home during free time still if you see bleeding in the gums or experience bad odor, visiting a dentist will help you to give better guidance. Ask them to show the way you should brush and floss.
Use mouth rinse for added protection
Mouth rinse is an addition to the everyday brushing and flossing. It helps to increase the cleanliness of the mouth. An antimicrobial agent in the mouth wash helps to kill the bacteria and stored plaque activity. If not cleared, then it will lead to gum disease. Using a mouth rinse also helps to reduce the chances of tooth decay. Before using the mouth rinse ask the dentist for some suggestions about the new products.
In the case of children below six, they are strictly prohibited from using Mouthrinse. It is not for everyone. If they by chance use it, it will lead to swelling. Make sure to check the product labels before using them.
Here are a few additional tips for maintaining healthy teeth and gums.
Reduce the daily amount of eating and drinking sweets in quarantine.
Drink plenty of water after meals, and along with sweetened beverages to wash away the sugar and acids from the mouth
Make use of a straw to help reduce the contact of sweetened beverages with your teeth.
Make use of a supplement (or replace) sugary drinks with milk, yogurt, or water
Resources:
sabkadentist.com
legenddental.com
We love our patients and love to help them form a healthy dental life that will last them a lifetime. Lancaster Dental is a dental clinic in Lancaster, Bellaire Acres, Westridge, Lancaster North, and Ten Mile Creek Neighborhood we have the best dental services in Texas: General & Cosmetic Dentistry, Crowns & Bridges, Dental Implants, Emergency Services, Teeth Whitening, Pediatric Dentistry, Braces & Invisalign For more information call us to answer all of your questions so you can get an appointment today.